The Sabancı University Center of Excellence in Data Analytics (CEDA) held the "Big Data Industry Conference" on October 30, 2017 at the Sabancı University Sakıp Sabancı Museum.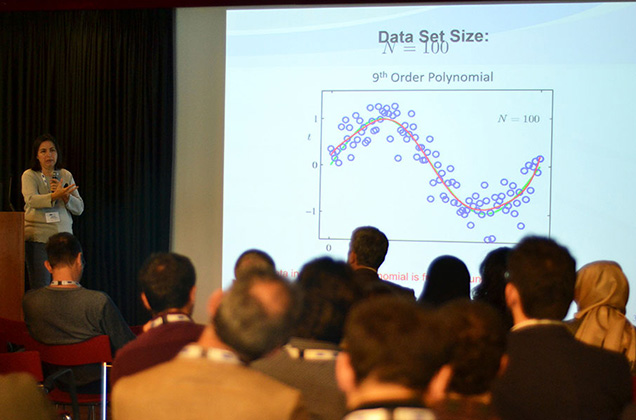 CEDA was founded in 2016 to collect big data-related research under one roof for an interdisciplinary approach, and enhance cooperation among them. verim will contribute to increasing knowledge about data analytics and big data through seminars and publications.
The seminal "Big Data Industry Conference" began with three short tutorials voted by the participants, and continued with a poster presentation of projects and research efforts at CEDA. After the poster session, speakers shared best practices and working models from R&D projects implemented in Turkey and the Turing Institute in UK through university-industry partnerships. The conference was attended by a large number of industry participants, who discussed their opinions of and expectations from CEDA in a question and answer session, and concluded with a tour of the Ai Weiwei exhibition in the Sabancı Museum.
Please click on the links for presentations, posters and photos from the event.